I led Navy onto the field for the second half of the Army-Navy game. The year was 1963. Municipal Stadium in South Philly. The game was pushed back a week due to assassination of President John F. Kennedy.
Four things make my feat interesting:
I wasn't on the Navy football team.
I didn't attend the Naval Academy.
In fact, I got kicked out of the program the previous year and was a civilian. A college student at West Chester.
And, oh yeah, I didn't have a ticket.
Yet there I was, leading Roger and the boys onto the field for the second half.
How did it happen?
To begin with, I was recruited to play football for Navy. Attended the Naval Academy Prep School in Bainbridge, Maryland. From Labor Day in 1961 until June of 1962. But I got the boot three days before my classmates left for Plebe Summer.
Impossible to forget standing there and crying as I watched the buses pull away from Bainbridge. Headed for Annapolis. Lots of buddies I'd made over that short year. Most of whom I'd never see again. Feels like it happened yesterday. Third most-painful day of my life.
But it happened. You adapt. You go on with your life.
There's a lot of mid-story in between, but most of it self-aggrandizing. So I'll jump over it – except for one vignette: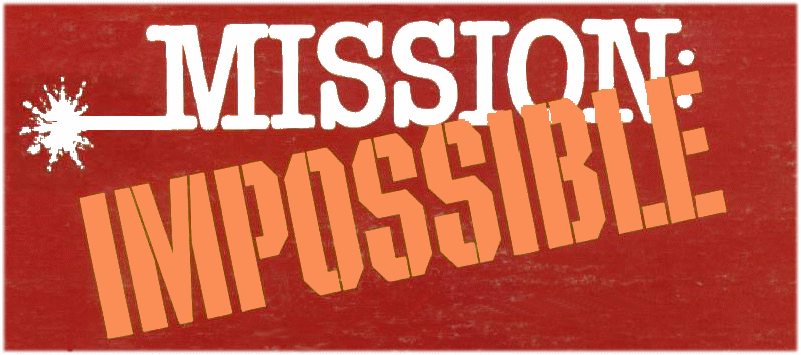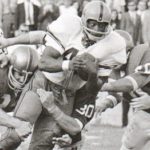 That fall, I played on the freshman team at West Chester. We played Bordentown Military Institute and Floyd Little was their star. You know, three-time All-American at Syracuse, All-Pro with the Denver Broncos, NFL Hall of Famer. He was scoring three, four TDs a game and his team was blowing everybody out.
Your assignment, Mr. Bowe, if you're willing to accept, is to shadow Floyd Little all over the field and shut him down.
I accepted.
In fact, I stoned the sonavabitch all day. The week before, a couple of us drove to Bordentown and scouted them in person. Watched him like a hawk.
Come game time, I knew where he was going on every play. I was there before he was. Knocked him on his ass all day long and asked him "How'd that taste?"
Couldn't wait to shake his hand after the game and see his reaction. He was cool.
Like to tell you we won. But we lost. Something like 13-7. Little scored one touchdown. On a kickoff return when I wasn't on the field.
OK, so our season ends and here comes the Army-Navy game.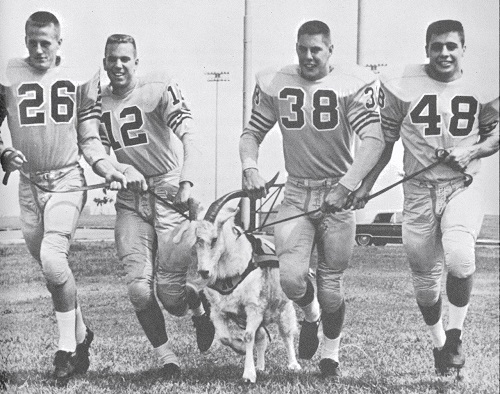 Holley and I had stayed in touch all the while after I got kicked out. In fact, I hooked him up with a date on the night after the game. Gorgeous girl. Party at some hotel in Philly. But that's another story.
About half an hour before kickoff, I walked up to one of those big gates near the end zone. And there's Holley explaining to the guard that I'm part of a skit. I was wearing a NAPS jacket I borrowed from the basketball team, so it looked legit.
The guard opens the gate.
So there I am, inside the gate, standing at the edge of the field. No ticket meant no seat. What next?
Hmmm … Might as well watch the game from the bench.
Trotted around the back of the end zone to the Navy bench on the other side of the field. And, holy shit, there's Scrivener working the bench as a manager, unforgettable accent and all. So Scrivener scrounged me a towel. I threw it over my shoulder, acted like I belonged there, and spent the first half on Navy's bench.
Saw a couple of my former NAPS classmates/teammates – Angel & Hartnett – dressed for the game & playing. Just said hi & left them alone – didn't want to be a deterrent to their mental-set for the game.
Pretty much forget what happened during halftime.
But then a bunch of Midshipmen came out and formed a funnel. I look around and notice three things:
Here comes the team.
There's a TV camera.
And I'm standing at the end of the funnel.
Put two and two together real quick. Came up with four. Waited until the first player got close, and then jumped in front and led Navy onto the field waving that towel.
Next day, back at school, I run into a couple buddies – "Yo, was that you on TV yesterday?"
Yes, it was. Perfect timing.
By the way, Navy won 21-15.
---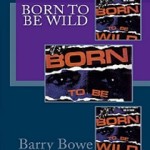 In addition to being one helluva guy, Barry Bowe is also America's Best Crime Writer and  the author of Born to Be Wild.
Get it while the supply lasts.