From the Desk of Eagles Outsider Barry Bowe
PUMPING IRON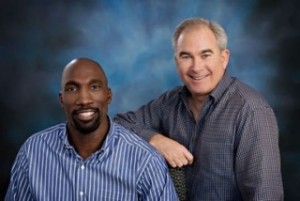 Was on my way to the gym this morning and listening to Mike and Ike enroute when a caller predicted that Nick Foles would lead the Rams to victory over the Packers on Sunday in Green Bay.
Ike then ridiculed the caller, pointing out that the Packers were 10-point favorites, and laughing at the notion of an upset.
I disagree. I, too, am picking the Rams this week.
Now, in my book, Ike Reese is three things:
Really good on the air.
Really knows his sports.
Extracted every ounce of talent out of a wiry 6-2, 222-pound frame to play in every one of his 144 regular season games during his nine seasons in the NFL.
But there's one thing he's not:
Unless you're talking about Michigan State or a member of his good-old-boys network, he's not someone who responds to messages sent to him via Twitter.
I find that odd for anyone trying to attract fans.
So even though I knew he wouldn't reply, I tweeted him as soon as I pulled into the parking lot outside Xtreme Gym in Folcroft:

I wanted to go on the record in case Nicky Football accomplished the unthinkable – in Ike's mind – by going into Green Bay and pulling off the upset. That way I could tweet "I told you so" on Monday.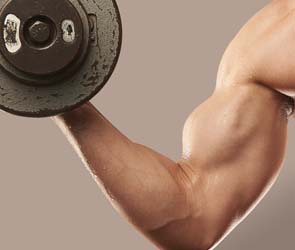 A short while later, in the midst of my bulging biceps pumping iron, my phone signaled an incoming message.
Was Ike Reese doing the unthinkable and responding?
Opened the phone.
But no response from Ike Reese. Instead, I found a tweet from WIP's Joe Giglio. He must've been on a busman's holiday and listening to WIP on his own time:

That was news to me. Like most people, I don't like to be wrong. But when I am wrong, I have no problem fessing up. Thanks for straightening me out, Joe.

GETTING DOWN TO BUSINESS
I won the football pool at work last week because I was the only one to pick Nick Foles to beat the Cardinals. But this week looks tough and I'm looking at one coin-flip after another.
In fact, I already missed on Thursday night.
Thursday – October 8
8:25 – Colts (2-2) at Texans (1-3)
Texans were 4½-point favorites with O/U = 41 points.
Andrew Luck was out and Matt Hasselbeck was in – even though he spent a good chunk of the week in the hospital on IVs suffering from some mysterious bacterial infection.
I would've picked the Texans even if Andrew Luck played. I don't hold him in as high esteem as most of the NFL world does.
In my mind, on the first play after the two-minute warning and trailing 27-20, Brian Hoyer was driving the Texans toward the tying score that would've sent the game into overtime and given his team a chance to pull out a win after trailing the entire game.
But Hoyer then threw an ill-advised pass in the direction of the goal line. Mike Adams intercepted at the six and the game was all over except for the shouting.
The Colts won 27-20 – so I'm 0-and-1 after the first game of the week.
Sunday – October 11
1:00 p.m. – Bears (1-3) vs. Chiefs (1-3)
Chiefs are 10-point favorites with O/U = 45 points.
The Bears are a bad football team, but I don't see the Chiefs being ten points better. In fact, even with the game in Kansas City, I see a tightly-fought game.
I'll sticking my neck out and taking the Bears in an upset – WRONG – It's 3 a.m. Sunday morning and I'm switching to the Chiefs.
1:00 – Seahawks (2-2) at Bengals (4-0)
Bengals are 2½-point favorites with O/U = 43 points.
The Seahawks are on the rise and the undefeated Bengals are still somewhat puzzling to me. I see a close game.
But I'm taking the Bengals to remain undefeated.
1:00 – Redskins (2-2) at Falcons (4-0)
Falcons are 8-point favorites with O/U = 48 points.
I'm still not sure if the undefeated Falcons are as good as their record, but I'm sure that the Redskins are worse than their .500-record indicates.
So I take the Falcons easy.
1:00 – Jaguars (1-3) at Buccaneers (1-3)
Buccaneers are 2½-point favorites with an O/U = 42 points.
Both teams are bad.
The only question in my mind is: Which team is worse?
I think the Bucs blew their first-round pick by taking Jameis Winston. I think he stinks. On the other hand, I haven't seem Blake Bortels at all. In this game, I'm taking the unknown over the known.
I'm picking the Jaguars to win in a mild upset.
1:00 – Saints (1-3) at Eagles (1-3)
Eagles are 5-point favorites with an O/U = 49 points.
Two more bad teams.
I have no idea how any odds-maker can install the Eagles as 5-point favorites over anyone. But as bad as they are, if the Eagles can win, they can ease back into the battle for first place in the NFC East.
In regard to the Saints, I see an aging team with an aging quarterback working on a short week of rest.
I'll take the Eagles in a close game.
1:00 – Browns (1-3) at Ravens (1-3)
Ravens are 7-point favorites with an O/U = 43 points.
Two more bad teams facing off against each other. In this game, I think the Browns are worse than the Ravens.
So I go with the lessor of two evils and pick the Ravens to win – but not easy.
1:00 – Rams (2-2) at Packers (4-0)
Packers are 10-point favorites with an OU = 45½ points.
The Packers are undefeated and rightly so. They're definitely one of the best – if not the best team in the NFC.
But I'm high on the Rams, an outstanding defense, and Nick Foles – and Todd Gurley. In fact, I see that team rallying to win the NFC West.
So I'm sticking my neck out and taking the Rams.
1:00 – Bills (2-2) at Titans (1-2)
EVEN game with an O/U of 42 points.
The Bills are banged up. Shady McCoy has already been ruled out and Sammy Watkins is questionable. Meanwhile, the Titans are coming off their Bye Week and Marcus Mariota is already looking like the real deal.
I take the Titans to win at home.
4:05 – Cardinals (3-1) at Lions (0-4)
Cardinals are 2½-point favorites on the road with an O/U = 44½ points.
The Lions and quarterback Matthew Stafford stink. Even though I haven't looked ahead on their schedule, I can see them going winless.
The Cards are a good team – and stinging after being upset at home by the Rams last week. Look for the Cards to rebound – big-time.
I take the Cardinals easy.
4:25 – Patriots (3-0) at Cowboys (2-2)
Patriots are 10-point favorites on the road with an O/U = 49½ points.
Mismatch.
The Patriots are one of the best teams in the AFC. Coming off their Bye Week, I see them lusting for victory. On the other hand, the wounded Cowboys were never very good to begin with.
Patriots in a cake-walk.
4:25 – Broncos (4-0) at Raiders (2-2)
Broncos are 4½-point favorites on the road with an O/U = 43½ points.
The Broncos are good – but not as good as their undefeated record. The Broncos are obviously better than the Raiders.
But the Raiders are rising and I see them in a bounce-back game at home.
I'm picking the Raiders in a surprising upset.
8:30 – 49ers (1-3) at Giants (2-2)
Giants are 7-point favorites with an O/U = 43½ points.
I don't like the 49ers or Colin Kaepernick – who I derisively refer to as Copernicus. On the other hand, I see the Giants rising to the top in the NFC East – at least for the next couple weeks.
Unless Copernicus goes crazy, this is not much of a contest.
I'm taking the Giants in an easy one.
Monday – October 12
Steelers (2-2) at Chargers (2-2)
Chargers are 3-point favorites at home with an O/U = 45½ points.
Without Ben Roethlisberger and with Michael Vick replacing him, the Steelers are a shell of themselves on offense. I don't think the Chargers are that good, but I think they're good enough to beat the Steelers at home on Sunday.
It'll take the Chargers to win – but it won't be easy.
VALUE PICKS
So there you have my picks for Week 5.
They're free of charge and worth every penny.
---
In addition to being an official Eagles Outsider, Barry Bowe is also the author of:
Soon-to-be-published sexy, police procedural Caribbean Queen
Soon-to-be-published novel Stosh Wadzinski
Soon-to-be-published novel Polish Widow