From the Desk of Eagles Outsider Barry Bowe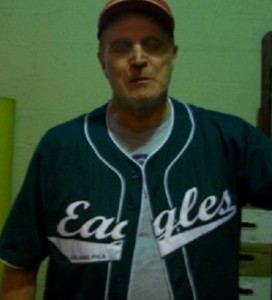 Didn't do well in last week's football pool for Week 8 – only got nine games right. The winner had 12.
But I was proud of one of my two Upset Specials – the Raiders putting it to the Jets 34-20.
This week, I'll try to get back on a winning track. With six teams on their Bye Week, there are only 13 games and here's HOW I see them:
9 Easy Picks
3 Head-Scratchers
1 Upset
Let's start off with an EASY pick on Thursday Night Football.
Thursday – November 5
8:25 – Browns (2-6) at Bengals (7-0)
Bengals are 11½-point favorites with an O/U = 44½ points.
EASY – I've never tried to conceal my loathing and contempt for Johnny Manziel. So tonight I'm hoping the Bengals – pardon my French – kick Manziel's ass around the field in the same manner that he beat his girlfriend three weeks ago while swerving across lanes at 90 mph with the smell of alcohol on his breath.
I have no idea how Manziel has evaded suspension in an NFL that's supposedly hell-bent on  curbing domestic violence.
So I take Andy Dalton in a romp that keeps the Bengals undefeated.
Sunday – November 8
1:00 – Packers (6-1) at Panthers (7-0)
Packers are 2½-point favorites with an O/U = 46½ points.
EASY – Looking for the Packers to seek revenge for their poor showing last week against the Broncos. Looking for Aaron Rodgers to pass for more than his 77 yards and no TDs in Denver.
Also looking for Cam Newton to come up short against stiff competition – and also looking for the first-place and undefeated Panthers to fall from the ranks of the unbeaten.
I take the Packers to win – not easy – but to win nonetheless.
1:00 – Redskins (3-4) at Patriots (7-0)
Patriots are 15-point favorites with an O/U = 52 points.
EASY – Tom Brady and the Patriots look like the best team in the NFL and the Redskins look like one of the worst.
I take the Patriots to win another easy one.
1:00 – Titans (1-6) at Saints (4-4)
Saints are 9½-point favorites with an O/U = 48 points.
EASY – Drew Brees and the Saints are looking rejuvenated and the Titans are looking awful. The coaching change of Mike Malarkey replacing the deposed Ken Whisenhunt will make no positive difference in the outcome for Tennessee.
Marcus Mariota – after missing the last two weeks with a knee injury – appears ready to return to action. But he'll make no positive difference either.
By the way, a couple weeks back, I predicted that Whisenhunt would be fired. And last week – in concert with WIP's Jon Johnson – we made a joint-prediction that Tennessee just might be Chip Kelly's landing spot next season after he and the Eagles part company.
Back to the game, I'm taking the Saints without a problem.
1:00 – Dolphins (3-4) at Bills (3-4)
Bills are 3-point favorites with an O/U = 44 points.
UPSET – Tuff one for me.
The Bills are home and starting to see the season slipping away. Rex Ryan feels desperation creeping in.
After two impressive wins under new coach Dan Campbell, the Dolphins were taken apart by the Patriots last week. This game against the Bills, on the road, will help define whether or not Campbell will be retained next season.
Despite being leery about the ability of Ryan Tannehill, I believe in Dan Campbell, In fact, I have him on my short-list of potential coaches for the Eagles next year if and when I become the new Eagles GM.
So I reluctantly take the Dolphins in an upset on the road.
1:00 – Rams (4-3) at Vikings (5-2)
EVEN GAME with an O/U = 39½ points.
HEAD-SCRATCHER for me, but my bias will show through.
The Vikings are a surprisingly tuff team to me. Whereas the Rams – with Nicky Football at the helm – are my Cinderella team and I believe they're going to catch the Cardinals and win the NFC West. My worst-case scenario has the Rams reaching the Playoff as a Wild Card.
Here's four reasons why I like the Rams:
The defense is a fierce-hitting, tight-covering, and opportunistic group that's amongst the best in the NFL.
I'm gaining an appreciation with the way Jeff Fisher is methodically coaching his team.
I'm anticipating Todd Gurley proving that he's supplanting Adrian Peterson as the best running back in the league.
I've begun to accept Nick Foles as a game manager. However I see him making a couple of big throws in this game.
So I take the Rams in a cliff-hanger that goes down to the wire.
1:00 – Jaguars (2-5) at Jets (4-3)
Jets are 8½ point favorites with an O/U = 42 points.
EASY. The Jets need a win to stay in contention for a Wild Card spot and the Jags are one of the worst teams in the league.
I don't have much interest in this game, but I'm picking the Jets to win.
1:00 – Raiders (4-3) at Steelers (4-4)
Steelers are 4½-point favorites with an O/U = 48 points.
HEAD-SCRATCHER because I've picked the up-and-coming Raiders the last two weeks – and was right both times – but the Steelers are also up-and-coming now that Ben Roethlisberger is back for his second week of post-injury action.
I think home field will sway the outcome of this game – especially with the Raiders traveling coast-to-coast.
So I pick the Steelers to survive at home.
4:05 – Giants (4-4) at Buccaneers (3-4)
Giants are weak 2½ favorites at home with an O/U = 48½ points.
EASY because the Giants need the game to remain in first place in the NFC East. Plus, I still don't believe that Jameis Winston will ever be any better than an average NFL quarterback.
As an Eagles fan, I'm interested in the game and would love to see the Bucs win – but I don't see that happening.
So I'm taking the Giants to win on the road.
4:05 – Falcons (6-2) at 49ers (2-6)
Falcons are 7½-point favorites with an O/U = 44½ points.
EASY for me because the 49ers were a bad team with Colin Kaepernick at quarterback – and should be even worse with Blaine Gabbert taking over – who?
I've long been saying that Kaepernick stinks.
So it's no surprise that I'm taking the Falcons to win.
4:25 – Broncos (7-0) at Colts (3-5)
Broncos are 5-point favorites on the road with an O/U = 45 points.
EASY for me because I believe that Andrew Luck is over-rated.
Plus, the Broncos need to beat the Colts to prove that last week's win over the Packers wasn't a fluke. The fact that Peyton Manning is returning to Indy add mystique to the game, but it should not affect the outcome.
I find it both distressing – yet enjoyable – that the Colts and Texans are tied for first in the AFC South with 3-5 records. We could be looking at sub-500 teams winning both the AFC South and NFC East.
Since I'm rooting to for all four remaining undefeated teams to lose or tie a game, I'd love to see the Colts upset the Broncos. But I don't see that happening.
So I'm picking the Broncos to remain unbeaten.
8:30 – Eagles (3-4) at Cowboys (2-5)
Eagles are 2½-point favorites on the road with an O/U = 44½ points.
HEAD-SCRATCHER here. Up until yesterday, I saw this as an EASY win for the Eagles. But two factors made me change the game to a HEAD-SCRATCHER:
Jason Peters is experiencing back spasms and not practicing. That wouldn't be such a big deal except that the Eagles have moved Lane Johnson to the left side in practice. Reading between the lines, Peters won't play against the Cowboys on Sunday night. If he does, I don't see him lasting the game. To me, his not playing isn't that big a deal either. I believe he's been nursing hurts all year and his play has suffered. But having someone else subbing for Lane Johnson at right tackle is a big deal beause the Eagles don't have an adequate replacement.
Greg Hardy didn't play against the Eagles first time around, but he will be playing Sunday night. While I think that Hardy ranks right down there with the scum of the earth, he is one helluva football player. In fact, Seth Joyner said on Mike and Ike on WIP on Tuesday that no one on the Eagles could block him.
Three facts make it look bleak for the Eagles:
Sam Bradford stinks.
Chip Kelly refuses to replace him with Mark Sanchez because it would indicate Chip was eating crow.
The receivers have butter fingers.
All of that said, my homer-ism show thru because I'm taking the Eagles to win a hard-fought victory.
Monday – November 9
8:30 – Bears (2-5) at Chargers (2-6)
Chargers are 4-point favorites with an O/U = 49 points.
EASY one here because the Bears are a bad team and traveling to San Diego.
In a game that means nothing to me – unless, of course, I need a win to seal the football pool – I'm taking the Chargers to win at home.
VALUE PICKS
So there you have my picks for Week 9.
Once again. they're free of charge and worth every penny.
---
In addition to being the official Eagles Outsider for BlameMyFather.com, Barry Bowe is also the author of:
Soon-to-be-published sexy, police procedural Caribbean Queen
Soon-to-be-published novel Stosh Wadzinski
Soon-to-be-published novel Polish Widow