Super Bowl XVII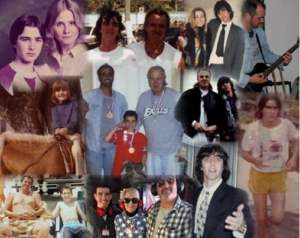 Super Bowl XVII was played at the Rose Bowl on January 30, 1983. I was supposed to be there – and I was supposed to take my favorite son Ed with me. It was the Redskins versus the Dolphins and since we lived in South Florida during the Perfect Season of 1972, this was going to be a little extra special for us.
Here's the deal – I managed the Holiday Spa in Center City Philadelphia – a million-dollar facility right across the street from City Hall – and I was a real hotshot back then. Transformed that place from losing $600-grand a year to plus $1-mil. Won a Porsche 944 in a national sales contest – a goddam Porsche 944 – hard to believe. Never wanted that Porsche. Didn't accept it. I was a Corvette guy and took the money instead.
Get the Best
The secret to my success was surrounding myself with the best people I could find. Some managers refuse to do that because they feel threatened by subordinates. Afraid they might be replaced. But not me.
For that turn-around, I assembled great individuals – Bill Gaffney, Ginger Nadel, Mary Storti, John Belisari – and my right-hand man George Herbert, aka Herbie. Everyone dedicated themselves to working as a team, kicking ass, and being the best.
We succeeded, and they were responsible for my success.
Super Bowl Contest
Well, that year, Holiday ran a Super Bowl contest. Based on sales production, the top X-number of managers throughout the company won a trip to Pasadena. I don't remember what the X represents because we finished first by a country mile. So I was going to the Super Bowl – and I was taking my 15-year-old son with me.
First thing in the morning on the Friday before the game, FedEx delivered the airline tickets to my office. My son already obtained permission to miss school the following Monday because we'd be traveling back from California. All we had to do was pack the next morning and go to the airport. Everything looked rosy.
Paybacks
Sometime after noon on Friday, my district manager arrived at my spa. His name was Maury Scarborough and he usually stopped in on Fridays. But when he got there that day, he said he had to talk to me. We went into my office. He closed the door behind us and told me to take a seat.
I sat behind my desk.
He remained standing.
"I'll keep it short," he said. "You're not going to the Super Bowl."

"What the fuck?"

"Frank disqualified you."
Frank was Frank Bond – and he was the president of the company. He was also a sleazy character who virtually grew up in burlesque clubs on "The Block" in Baltimore. My disdain for the man notwithstanding, I'd be the last person to criticize his business acumen. He started with nothing and turned a chain of fitness clubs into an entity he eventually sold to Bally's for nearly $30-million.
Frank was also an insecure man who surrounded himself with yes-men. As Defense Exhibit D-1, I present the Carotene Pill Episode.
Carotene Pill Episode
One winter, Frank wanted to enhance his appearance by sporting a year-round tan. To do so, he purchased carotene pills. If the instructions said to take one pill per day, Frank took five. Before long, his face was orange – but his yes-men refused to tell him how he really looked. Instead, they complimented his tan.
"Barry, how do you like my tan?' he asked me one day.

By that point he was also smearing Vaseline all over his face and was glowing like a waxed tangerine.

"Frank … You look like an asshole."
We had a couple conversations like that over the years and I knew he was making mental notes each time.  Knew he was the type of person who held a grudge and would get even one day. This was that day.
"Disqualified me for what?" I asked my DM.
He explained that Frank pulled Holiday Spa's equivalent of the tuck-rule out of his ass – and that's why I wasn't going.
I  pointed out that said "tuck-rule" was never specified as one of the parameters of the contest rules.
Didn't matter. Frank made his ruling – and that was that. I wasn't going.
It hurt – but what hurt worse was the fact that I was going to disappoint my son. The following week at school, he was going to have to tell his friends that he didn't go to the Super Bowl after all. He was going to have to endure the accusations that he was full of shit – perhaps that he made the whole thing up to begin with – and that his friends would take everything he said in the future with the proverbial grain of salt.
Piss on His Grave
I am neither a vengeful man nor a vindictive man. I don't know if Frank Bond is dead or alive. But if he's dead and I knew where he was buried, I'd make an annual trip to that cemetery and piss on Frank Bond's grave. I'd do it, of course, on Super Bowl Sunday.
I didn't watch much of Super Bowl XVII on TV. But I'd already received a poster from Holiday as part of my trip packet. I took that poster, had it framed, and hung it above the mantel as a constant reminder to always beware of impending evil.
Indeed, that was my saddest Super Bowl ever.
Ed – I'm so sorry for what I put you through. It was the saddest day of my life – and you can blame your father for what happened.
---
By the way, Frank extracted the ultimate revenge three years later when he fired me. But that wound up being one of the best things that ever happened. Yes, I went from making $80-grand a year to $16,000 teaching school. But I was teaching in the Virgin islands and taking correspondence courses on learning the craft of writing.
If not for Frank Bond's being a vindictive prick, I never woulda become America's Best Crime Writer.