From the Desk of Eagles Outsider Barry Bowe
I'm not a genius like – oh, say – a Chip Kelly. Nor am I an expert at outsmarting everyone else like – oh, say – an Andy Reid. But I believe that I'm smart enough to decipher the cryptic code on the tablet belonging to Howie Roseman.
To me, it translates like so:
One by one, Howie's been purging the vestiges of Chip Kelly's regime.
Sam Bradford is part of that regime – but he's still here – with a contract that guarantees him $22-million.
During the off-season, Howie signed Chase Daniel – supposedly a backup quarterback – to a contract that calls for $12-million guaranteed.
That adds up to $34-million allocated to the quarterback position – and that number just never computed inside my brain.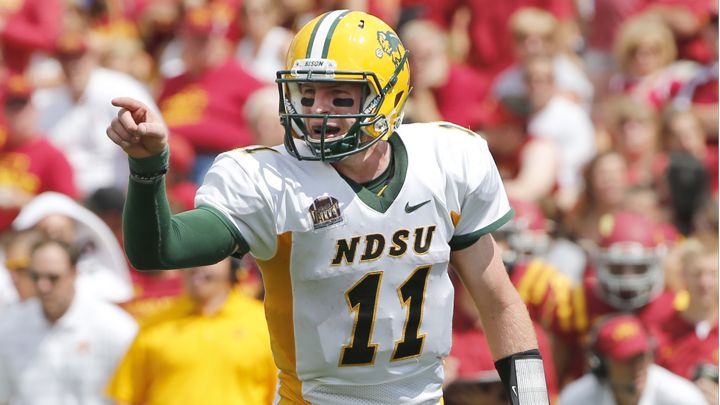 To me, this means that Howie plans to:
Draft his franchise quarterback – Carson Wentz.
Get rid of Sam Bradford.
Have Chase Daniel start the first few games while mentoring Wentz – a la Doug Pederson's mentoring of Donovan McNabb. By the way, Doug Pederson is the answer to the question of Who is the new coach of the Eagles?
You may think that's a coincidence – but I do not.
So yesterday, Howie engineered a deal with the Browns to grab the second pick in this year's draft – which is now supposed to play out like this:
With the first pick, the L. A. Rams select quarterback Jarod Goff out of Cal because he fits perfectly with the Southern California image the newly-transplanted team would like to create.
With the second pick, the Philadelphia Eagles select quarterback Carson Wentz out of North Dakota State – because Doug Pederson covets him and the pickings at quarterback in the next two years are slim.
So, why is Bradford still an Eagle?
It's a precaution in case the Rams double-cross the Eagles and take Wentz with the first pick. In that case, Pederson and Roseman may not be sufficiently enamored with Goff to select him. But who knows? Ron Jaworski says that both would be good picks for the Eagles.
If the draft plays out according to Howie's diagram, he'll deal Bradford on draft night – or as soon as possible thereafter.
By the way, in the meantime, Sam Bradford has asked the Eagles to trade him.
---
In addition to being the official Eagles Outsider for BlameMyFather.com, Barry Bowe is also the author of:
Soon-to-be-published sexy, police procedural Caribbean Queen
Soon-to-be-published novel Stosh Wadzinski
Soon-to-be-published novel Polish Widow