From the Desk of Eagles Outsider Barry Bowe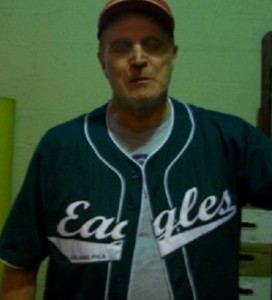 Mike Shula fell not far from the tree – is what I believe – and the tree in question is the winningest coach in NFL history. That tree is, of course, Hall of Famer Don Shula.
Top five coaches in NFL history:
Don Shula 328-156-6 (.677)
George Halas 318
Tom Landry 250
Curley Lambeau 226
Bill Belichick 223 and counting
Don Shula took his teams – the Baltimore Colts and Miami Dolphins – to six Super Bowl appearances. The Dolphins won the Super Bowl twice – in back-to-back seasons in 1972 and 1973.
I'm prejudiced about Don Shula because I lived in South Florida during that period and I witnessed his talent and expertise as a head coach. I saw him transform his offense to match his players' talents.
With 1,000-yard rushers Larry Csonka, Jim Kiick, and Mercury Morris, he ran a ball-control offense that put points on the board while grinding out yardage and chewing up the clock.
With strong-armed Dan Marino and fleet receivers Mark Clayton and Mark Duper, he put points on the board by throwing the ball up and down the field.
In other words, Don Shula adapted his offense to suit his talent – instead of doing it the other way around.
So much for Don Shula, what about his son Mike Shula?
MY TWO SONS
Don Shula's two sons – David and Mike – attended the Dolphins practices, training camps, and stood on the sidelines at almost every game – when they weren't playing football themselves. Both sons played quarterback in high school – David at Chaminade High School in Hollywood and Mike at Christopher Columbus High in Miami. I know that because I lived there and observed them – and they took advantage of the situation.
For instance, I was in my 30s back then and still playing softball. One of the guys on our team was a high-school kid named Billy Capece. He was a running back and placekicker for Chaminade. We used to read about his exploits every week and razz him. By coincidence, David Shula was his quarterback and holder – and they worked out with Garo Yepremian all the time.
Back to Mike Shula – He took advantage of the situation by getting his inside tips and advice from Dan Marino. And it paid off because he made all-state in high school and started for the Alabama Crimson Tide for three seasons. He was drafted by the Buccaneers, but saw little playing time in one season. Truthfully, his arm wasn't strong enough for the NFL.
After his playing career ended, he entered the coaching field:
Buccaneers Offensive Assistant 1988-90
Dolphins Coaching Assistant 1991-92
Bears Tight Ends Coach 1993-95
Buccaneers Offensive Coordinator 1996-99
Dolphins Quarterbacks Coach 2000-02
Alabama Head Coach 2003-06
Jaguars Quarterbacks Coach 2007-10
Panthers Quarterbacks Coach 2011-12
Panthers Offensive Coordinator 2013-Present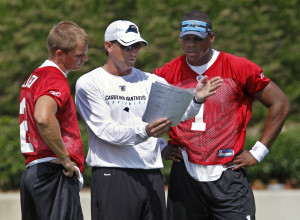 With the Panthers, Mike Shula worked closely with Cam Newton for the past three seasons and he's being given credit for the high level of Newton's recent success – and, at the same time, engineered the Panthers into one of the highest-scoring offenses in the NFL.
How did he do it?
By thinking outside the box.
During the offseason two years back, Mike Shula went back and scoured Auburn's game films from when Newton was an all-American there. He searched and sought examples of plays and concepts in which Cam Newton excelled – and he then adapted the positive examples into the Panthers offensive play book.
By heredity, osmosis, and an intelligent approach, Mike Shula is destined to excel as a head coach in the NFL – and his time is ripe right now. He's on top of my list of potential coaches for the Eagles.
Mike Shula
John Harbaugh
Sean McDermott
Tom Coughlin
Steve Spagnuolo
I hope Jeff Lurie and his search committee considers him – and hires him. But I can see the Eagles missing the boat on this one. Even worse for us Birds fans, I can see the Tennessee Titans snagging him – where Mike Shula would help formulate Marcus Mariota an elite quarterback and lead the Titans winning a Super Bowl before the Eagles.
As of the beginning of the week, some Las Vegas odds-makers listed Mike Shula as the top candidate to become the next head coach of the Titans.
Dear Jeff – please don't snooze and loose on this critical decision. Like Mike Shula, think outside the box and grab the fruit before it hits the ground.
ASIDE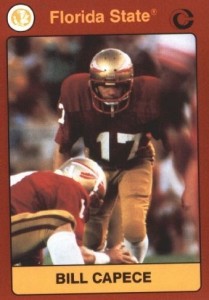 After high school, David Shula went to Dartmouth, played wide receiver, and returned kicks. And after college, he spent ten years as an NFL assistant with the Dolphins, Cowboys, and Bengals – and he took over as the Bengals' head coach from 1992-96.
And that high-school kid Billy Capece on my softball team went on to become a placekicker at Florida State. During his senior year, he became the first collegiate kicker to break the 100-point mark with 104 points. He was drafted by the Houston Oilers but spent three seasons with the Tampa Bay Buccaneers where he 43 field goals and 67 extra points.
---
In addition to being the official Eagles Outsider for BlameMyFather.com, Barry Bowe is also the author of:
Soon-to-be-published sexy, police procedural Caribbean Queen
Soon-to-be-published novel Stosh Wadzinski
Soon-to-be-published novel Polish Widow