From the Desk of Eagles Outsider Barry Bowe
FIVE IN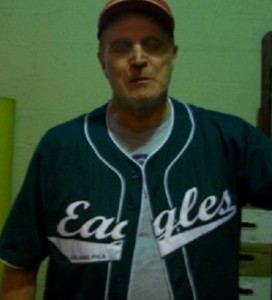 Five of my quarterbacks played in Week 9:
Sam Bradford
Nick Foles
Marcus Mariota
Jameis Winston
Johnnie Manziel
JOHNNIE MANZIEL
I've already hung a trio of monikers on this wolf in quarterback's clothing:
Johnnie Sits-His-Ass-On-The-Bench
Johnnie Rehab
Johnnie Gets-Drunk-And-Beats-His-Girlfriend
Yet, he earned still another nickname last Thursday night as the Browns fell to the Bengals 31-10. His new handle is Johnny Frenetic.
In case you're unfamiliar with term, Google defines "frenetic" like so:
fast and energetic in a rather wild and uncontrolled way.
And at one time or another in last Thursday's game, Manziel was every one of these synonyms: frantic, wild, frenzied, hectic, fraught, feverish, fevered, mad, manic, hyperactive, energetic, intense, amped-up, fast and furious, turbulent, and tumultuous.
Johnnie Frenetic looked like he had ants in his pants all night – which caused him to throw in a variety of styles:
awkwardly
on the run
across his body
off his back foot
while jumping in the air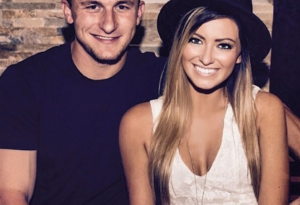 The results were 15 completions in 33 attempts (47%) for 168 yards and one TD. Extending my fair and balanced evaluation of his performance, he did look good on one drive – moving the Browns 92 yards in 10 plays as the first half came to a close.
The score came on a 12-yard pass to Duke Johnson that pulled the Browns within four points at 14-10.
But that was it for letting the good times roll. Johnnie Frenetic was sacked three times and took a terrific beating. As I've said numerous times, Manziel is not an NFL quarterback.
SAM BRADFORD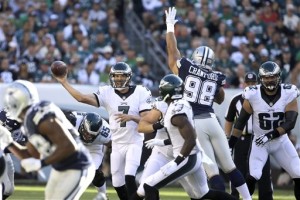 Sam Bradford enjoyed his best day as an Eagle as the Birds defeated the Cowboys 33-27 in overtime on the road.
After a lackluster first half that ended 7-7, Bradford came on in the second half as the Eagles offense scored a touchdown and two field goals – plus a 67-yard pick-six by rookie linebacker Jordan Hicks – to send the game into overtime.
And Bradford put together a 10-play, 80-yard drive in overtime that culminated with a 41-yard hookup with Jordan Matthews that gave the Eagles the hard-fought win over the Cowboys.
While Bradford's numbers looked good:
25-for-36
295 yards
One TD and no INTs
They were pretty much the same as journeyman Matt Cassel's numbers:
25-for-38
299 yards
Three TDs and one INT
Although Cassel threw for three TDs and Bradford just one.
Parlay that onto the fact that the Cowboys had lost five straight games since beating the Eagles 20-10 way back during Week 2. So pardon my pessimism, but I can't put much stock in Sam Bradford until he looks like a real quarterback for two straight complete games. If you expect me to supply Bradford with excuses for his poor play, you came to the wrong place.
NICK FOLES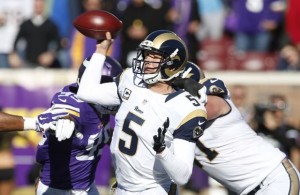 After sticking my neck out predicting that the Rams would catch the Cardinals and win the NFC West, Nick Foles and the Rams lost to the Vikings 21-18 in overtime. While it would be easy to blame Foles by looking at his numbers – 18-for-33 for 168 yards and no TDs – that's taking a superficial approach.
As a Nick Foles supporter, I watch each game two or three times and I've come to put more blame on coach Jeff Fisher. And here's why.
With just 3:38 remaining and trailing 18-15, Nick Foles took possession on his own 35. He then moved the Rams into position for a game-tying field goal, but Greg Zuerlein missed from 48 yards out.
After the Rams defense forced a quick three-and-out, Foles took over on his own 39 with just 1:02 remaining in the game. He moved them into field-goal position again and this time Zuerlein canned it from 53 yards out to tie the score at 18 and send the game into overtime.
The Vikings won the coin toss and took the wind rather than the ball. After the kickoff sailed out of the end zone, the Rams took possession on their own 20 to begin overtime. Here follows Jeff Fisher's play calls:
First-and-10 – From shotgun formation, Foles handed off to Todd Gurley deep in the backfield. The Vikings anticipated the play and dropped Gurley for a six-yard loss.
Second-and-16 – Again from the shotgun, Foles tossed a bubble screen to Tavon Austin. Again the Vikings anticipated the play and stopped Austin at the line of scrimmage. No gain.
Third-and-16 – Again from the shotgun, Foles threw deep down the field. Again the Vikings anticipated and covered well. Foles threw the ball way out of bounds.
The Rams then punted, the Vikings moved the ball into field-goal position, and Blair Walsh kicked a 40-yarder that decided the game 21-18.
To me, it looked as if Jeff Fisher was stealing plays from Chip Kelly's playbook.
MARCUS MARIOTA
Marcus Mariota was magnificent.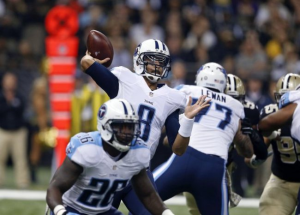 After sitting out two weeks nursing a sore knee, Mariota led the Titans to a 34-28 upset over the Saints – on the road. He went 28-for-39 for 371 yards and four TDs – one of which came in overtime to walk out of the Super Dome a winner.
Based on that game alone, I can see why Chip Kelly coveted him. He looked nothing like a rookie in that game. Now let's see how he looks this week against the undefeated Panthers.
I'm rooting for him to pull off the upset.
JAMEIS WINSTON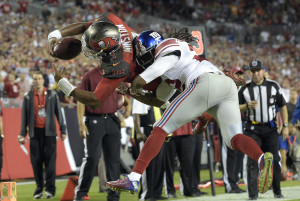 The Buccaneers lost 32-18 to the Giants and Jameis Winston was nothing special. Winston went 19-for-36 for 247 yards and no TDs – although he did run for a score.
My belief is that Jameis Winston will never be any more than an average NFL quarterback and he's done little so far to change my mind. With the scarcity of good quarterbacks in the NFL, I can understand some team making him their first pick. But the Buccaneers could've selected Marcus Mariota. Instead, they selected Winston.

Below is a chart showing the cumulative stats for the entire 2015 season thus far.

---
In addition to being the official Eagles Outsider for BlameMyFather.com, Barry Bowe is also the author of:
Soon-to-be-published sexy, police procedural Caribbean Queen
Soon-to-be-published novel Stosh Wadzinski
Soon-to-be-published novel Polish Widow