From the Desk of Eagles Outsider Barry Bowe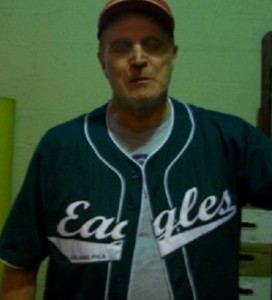 Started swilling champagne fifteen years ago. Whenever the last undefeated team absorbed its first loss.
Always crack open the best bottle of Andre money can buy. Empty its contents. Salute the 1972 Dolphins for the only Perfect Season in NFL history.
That was forty-four years ago. Living in South Florida. Watched every game.
Came within 2:39 of seeing the streak snapped. 2008. Super Bowl XLII. Giants versus Patriots. Make that undefeated Patriots. Trumpeted as best team in NFL history by the "experts." Vegas inserted them as 12-point favorites.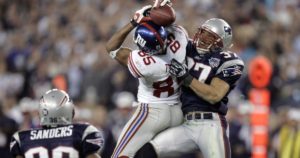 But David Tyree foiled the experts by making a miraculous catch in the end zone. Giants pulled off 17-14 upset. And the streak lived on.
Going into today, the Minnesota Vikings were the only undefeated team remaining. Playing my Eagles. How sweet would it be if my Eagles gave the Vikings their first loss?
Pardon my French, but "pretty fucking sweet" is the answer.
Predicted Eagles victory earlier this week. Part handicapping, part wishful thinking. Right now, prepared to say it was 100% expert handicapping. Eagles dominated the Vikings 21-10. And, as "they" say, outcome not as close as score indicates.
Watched the game with my favorite son Ed in South Philly. Some tension during first half. But game decided by middle of third quarter.
Game over.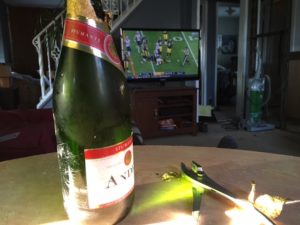 Time to celebrate.
Drove home.
Pulled Andre out of cooler.
Got pliers to open bottle.
Popped cork.
Swilled champagne. Took around half an hour. Maybe 45 minutes.
Looking forward to doing it again next year.
---
In addition to being the official Eagles Outsider for BlameMyFather.com – Barry Bowe is also the author of:
Soon-to-be-published sexy, police procedural Caribbean Queen
Soon-to-be-published novel Stosh Wadzinski
Soon-to-be-published novel Polish Widow
Work-in-Progress A Fuckin All-American