From the Desk of Eagles Outsider Barry Bowe
Week 13 started with just one undefeated teams – the Carolina Panthers – and ended with one after the Panthers survived the closest of calls in a 41-38 come-from-behind victory over the Saints in the New Orleans Superdome.
The Panthers trailed five times:
7-0
14-0
16-13
31-27
38-34
Yet – behind a remarkable game by Cam Newton – they regained the lead six times. The sixth and final lead change took place with just 1:05 remaining in the game when Newton connected on a 15-yard pass into the end zone to Jericho Cotchery.
Graham Gano added the PAT and it was 41-38 Panthers.
FINAL GASP
After Gano kicked a touchback, the Saints took over at the 20 with one last chance to pull out a victory. Drew Brees – in between three incompletions and spiking the ball – picked up a pair of first downs on an 11-yard pass to Ben Watson and a 19-yard pass to Brandin Cooks that moved the ball to midfield. But that's as far as it went.
After calling a timeout with 0:15 left, Brees missed on a deep pass to Cooks as time ran out.
Brees finished 24-for-42 for 282 yards, three TDs, and one INT.
Cam Newton – who's finally starting to impress me as an NFL quarterback – went 28-for-41 for 331 yards, five big TDs, and only one INT.
The Panthers have four games remaining:
Dec 13 – Falcons at home
Dec 20 – @ Giants
Dec 27 – @ Falcons
Jan 3 – Buccaneers at home
With two games on the road, I'm hoping to see the Panthers lose at least once before the playoffs begin. And when that happens, I'll crack open a bottle of Andre and savor it.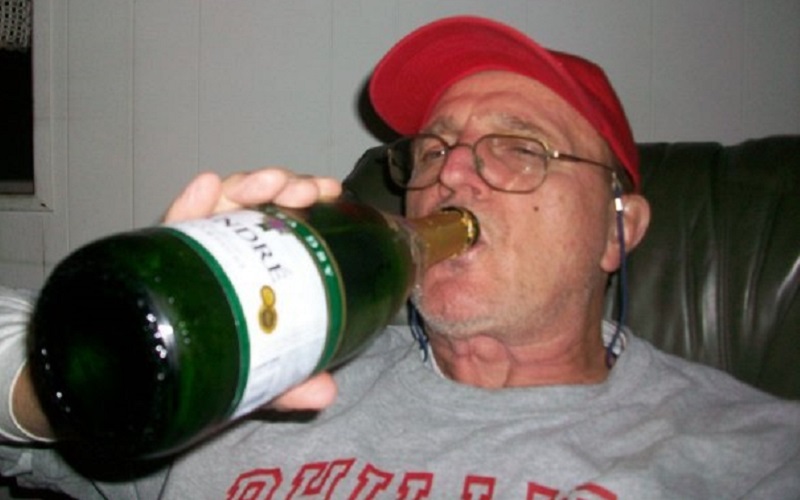 To find out why I'm rooting for the Panthers to lose, CLICK HERE.
---
In addition to being the official Eagles Outsider for BlameMyFather.com Barry Bowe is also the author of:
Soon-to-be-published sexy, police procedural Caribbean Queen
Soon-to-be-published novel Stosh Wadzinski
Soon-to-be-published novel Polish Widow