From the Desk of Eagles Outsider Barry Bowe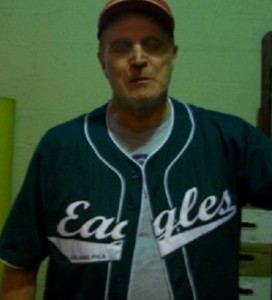 Yesterday, my favorite son Ed observed that Saturday's Wild Card games were both AFC affairs . . .
Kansas City Chiefs vs Houston Texans
Pittsburgh Steelers vs Cincinnati Bengals
. . . and that Sunday's Wild Card games were both NFC affairs:
Seattle Seahawks vs Minnesota Vikings
Green Bay Packers vs Washington Redskins
The way he remembers it, there was an NFC game and an AFC game each day – and that's the way I remember it, too. A quick memory-search recalled the Eagles losing 26-24 to the Saints on Wild Card Saturday night three years ago after the Chiefs blew a 28-point lead in losing 45-44 to the Colts earlier that day – AFC game – NFC game.
That said, for one reason or another, that's not the way it is this year.
So let's take a look at Saturday's two AFC match-ups.
Kansas City Chiefs vs Houston Texans at 4:20 P.M.
This is a tough one for me to pick.
The Chiefs (11-5 and 5-3 on the road) are riding a 10-game winning streak after a miserable 1-and-5 start. Interesting to note, that one win was a 27-20 victory over the Texans back in Week 1.
The Texans (9-7 and 5-3 at home) also finished strong – winning their last three games after getting off to a 2-and-5 start and looking like an also-ran. The strong finish captured the AFC South and gave the Texans today's home game.
Getting back to the Chiefs and the 10-game winning streak, there were 15 teams in the past that entered the playoffs riding winning streaks of at least 10 games. Only six of those teams won their first playoff game. That's the bad news for Chiefs fans. The good news is that four of those teams became Super Bowl winners.
Both teams are strong defensively – with the Chiefs holding the edge:
Chiefs allowed 17.9 ppg
Texans allowed 19.6 ppg
Neither team is an offensive juggernaut, but the Chiefs hold the edge in scoring:
Chiefs scored 25.3 ppg
Texans scored 21.2 ppg
So on paper, the Chiefs appear to be the team to beat and Las Vegas inserted them as 3-point favorites. The 40-point Over-Under indicates a defensive affair.
But in considering the Andy-Reid factor of losing big games, I'm going to take the Texans in a mild upset.
Pittsburgh Steelers vs Cincinnati Bengals at 8:15 P.M.
This looks like an easy one for me.
The Steelers (10-6 and 4-4 on the road) have a somewhat-healthy quarterback in Ben Roethlisberger.
On the other side of the ledger, the Bengals (12-4 and 6-2 at home) are starting second-year quarterback A. J. McCarron who's started just three games in his short NFL career. The second-year part is somewhat misleading in that McCarron didn't take a snap during his rookie season.
I'm not even going to consider the numbers while picking the Steelers to win somewhat easily.
MOVING ON
So I've got the Texans and Steelers moving on to the next round.
---
In addition to being the official Eagles Outsider for BlameMyFather.com, Barry Bowe is also the author of:
Soon-to-be-published sexy, police procedural Caribbean Queen
Soon-to-be-published novel Stosh Wadzinski
Soon-to-be-published novel Polish Widow