Nicky Football gets pressed into action when Carson Wentz goes down near the end of the third quarter.
Trailing 35-31 at the beginning of the fourth quarter, Nicky pushes the Eagles 52 yards in 10 plays. Jake Elliott kicks a 41-yard field goal to close to within 35-34.
Getting the ball back in the middle of the fourth quarter, and still trailing by a point, Nicky manages just 10 yards in 7 plays, but good enough for Elliott to kick a 33-yarder to win the game 35-34.
The Eagles iced the cake with a bizarre touchdown with just one second remaining
Final score 43-35.
Eagles clinch NFC East at 11-2.
According to Ian Rappaport & Adam Schefter,  Eagles fear torn ACL for Carson Wentz.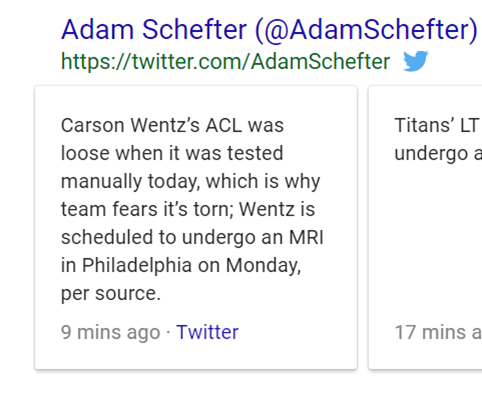 ---
Barry Bowe is America's Best Crime Writer & the author of Born to Be Wild.