From the desk of Eagles Outsider Barry Bowe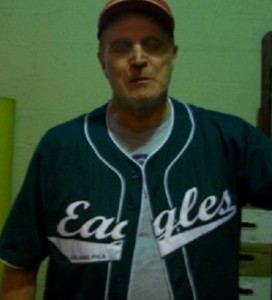 Doug Pederson called three horrendous plays at the end of the game. One gained a yard. Other two resulted in turnovers. And the Eagles lost a game they had locked up.
Don't get me wrong. I like Doug Pederson. I believe he's a fine coach. But those three plays blew the game.
Play Number One
Let's set the scene:
Eagles ball leading 23-21.
2:46 remaining.
Ball on Eagles 44.
2nd down and 3 yards to go.
Folks, the Eagles get a first down here and the game's over.
If I'm the Eagles coach:
Carson Wentz lines up behind center.
Hands the ball off to a running back moving forward on the snap.
My choice: Kenjon Barner. Fresh. Best yards/attempt on team (6.1) – compared to Ryan Matthews (3.2), Darren Sproles (2.7), and Wendell Smallwood (4.8). One fumble in 2013 with Panthers. One fumble in 2015 with Eagles.
Or I might fake a hand-off to Barner and let Wentz run the same keeper he succeeded on twice before.
Or I might fake a hand-off and throw a five-yard pass. Three excellent options. But no.
Eagles come out in – pardon my French – the stupid fucking shotgun Chip Kelly loved to run all the time. Ryan Matthews lined up eight yards deep. Got the hand-off way behind the line of scrimmage and pretty much flat-footed. Lucky to gain a yard.
What a horrendous play. But I'm just getting started.
Play Number Two
The next play – 3rd down and 2.
Once again, Eagles convert and that's it. I'm screaming "No fucking shotgun. Put in Barner." But no.
Once again, Eagles line up in stupid fucking shotgun. Wentz hands off to Matthews. Deep in backfield. Flat-footed. Dropped for four-yard loss. Wish that were the end of the play. But it wasn't.
Matthews fumbled and the Lions recovered. Scored seven plays later when Matt Prater kicked a 29-yard field goal to give the Lions a 24-23 lead.
Play Number Three
Still 1:28 left.
Call me crazy, but if I'm the Lions coach, Prater is kicking the ball short. Have it come down around the five. Force a run-back. Stop the Eagles inside the 20. Give them a longer field. Chew the clock.
But I'm not the Lions coach. Prater blasts the ball deep and Eagles take over at the 25. But remember, you don't have to drive 75 yards for a touchdown. Would be nice. But a field goal wins it. No sweat.
Trailing by two points, the Eagles don't have to drive 75 yards for a touchdown. A field goal wins it.
Carson Wentz should be nibbling his way down the field in 10-yard chunks. Getting the ball into field-goal position. Running the clock down close to nothing. If he drives the team to a TD, great. But he doesn't need a TD to win.
Now's when you can use the shotgun. Or go under center and try play-action.
Eagles now trailing 24-23.
1:28 remaining.
Ball of Eagles 25.
1st down and 10.
But instead of trying to move the ball down the field methodically, and running out the clock, Pederson decides to go for the gusto on first down. Pretty sure Wentz hasn't thrown deep all game, but he's going to air it out at crunch time.
He throws the ball 50 yards downfield. To Nelson Agholor. Tightly-covered and not my choice of receiver at crunch time. Bad hands.
Poor pass as well. Darius Slay intercepts. Game over.
Horrendous play. Horrendous result.
Expectations
I never expected the Eagles to go undefeated or to go the Super Bowl. But I expected them to go to 4-0 when all they needed to seal the game was four yards on two plays. Instead, they're 3-1. Three horrendous play-calls cost the team a win.
I still see a 10-win team – 11 wins if all goes well.
---
In addition to being the official Eagles Outsider for BlameMyFather.com – Barry Bowe is also the author of:
Soon-to-be-published sexy, police procedural Caribbean Queen
Soon-to-be-published novel Stosh Wadzinski
Soon-to-be-published novel Polish Widow
Work-in-Progress A Fuckin All-American