Tuesday – April 28th
The first stop on the road trip was Cincinnati.
The Reds standouts for 1964 included Frank Robinson and Vada Pinson, power-hitting Deron Johnson, and 1963 Rookie of the Year Pete Rose.
And the Reds played their home games at Crosley Field. Originally called Redland Field, the ballpark opened in 1912. Some 22 years later – in 1934 – Cincinnati businessman Powell Crosley, Jr. bought the Reds and changed the name of the ballpark after himself.
It was an interesting park with a trademark terrace that ran along the leftfield wall from the leftfield line to dead center. The slope of the terrace was 15 degrees and its purpose was to make up the difference between the level of the playing field and the street-level outside.
Players used it as a warning track.
---
Play Ball
After falling behind 2-0 in the bottom of the third on doubles by Pete Rose, Frank Robinson, and Gordy Coleman, the Phillies started pecking away:
A single, two walks, and a sacrifice fly by Gus Triandos in the top of the fourth cut the deficit to 2-1.
A leadoff homer (#5) by Richie Allen in the top of the sixth ties it 2-2.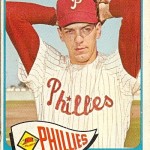 Then the Phillies took the lead in the seventh:
Art Mahaffey helped his own cause with a double.
Tony Taylor hit behind the runner to move Mahaffey to third.
Johnny Callison's two-out single scored Mahaffey to put the Phillies ahead 3-2 – with Callison advancing to second when right-fielder Frank Robinson bobbled the ball.
Richie Allen tripled Callison home to make it 4-2 Phillies.
Art Mahaffey (1-0) made his third start of the season a good one. Giving up just two runs on six hits over seven innings. And Chris Short picked up his first save of the year. Striking out five of the six batters he faced.
Reds ace lefty Jim O'Toole (2-1) picked up a complete game, but absorbed his first loss of the season.
Richie Allen went 4-for-5 on the day to boost his average to .442.
The victory made it eight wins in the first ten games for the Phillies.
---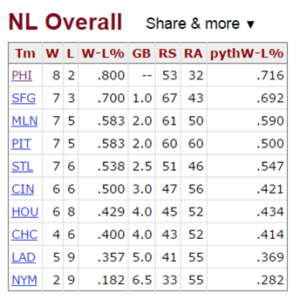 Around the League
The victory made it eight wins in the first ten games for the Phillies.
With the Giants rained out in Milwaukee, the Phillies upped their edge to one full game.
---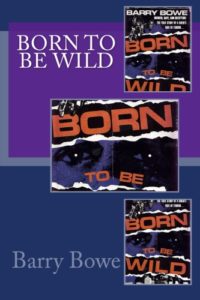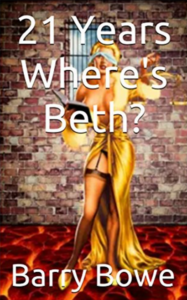 Barry Bowe is the author of Born to Be Wild and his new baby is 21 Years.
21 Years follows the footsteps of Blacklist, Sons of Anarchy, Narcos, House of Cards, and Breaking Bad. If you like those shows, good chance you'll like 21 Years.
Every episode of 21 Years available in all digital formats for $2.99 at  Smashwords & Kindle
---